Mi sono trovato di fronte ad una installazione di Microsoft Office 2007 che risultava particolarmente lenta nel compiere ogni tipo di azione, anche le più elementari. Per risolvere il problema mi è stato di grande aiuto un breve documento che desidero condividere con tutti i lettori del mio blog.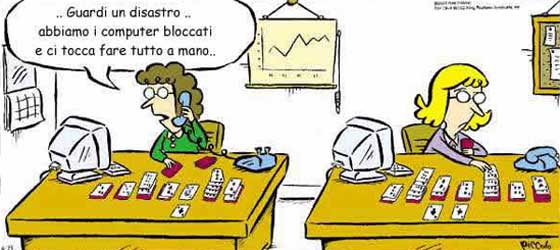 Troubleshooting Errors and Slowness in Office 2007 [1] (copia locale di backup [2])
Nel mio caso per risolvere la lentezza di Microsoft Office 2007 è stato sufficiente disabilitare il componente aggiuntivo COM PDFMaker installato da Adobe Acrobat Professional.
Non mi è ben chiaro chi sia l'autore di questa utile documentazione, mi limito a citare il sito in cui l'ho trovata: LSA Staff upgrade to Office 2007 [3].
Autore
Mirko Iodice
mirko -at- notageek (.dot) it